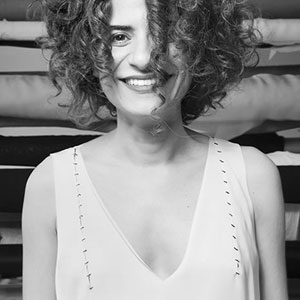 Saifi village des Arts, 1051 Bloc DPhone: +961 1 990336Mobile: +961 7 1507878
www.miliam.com
YOU in 3 words?
In constant move – dreamer- lover
Your STORE in 3 words?
Platform – space – timeless 
What is the COOLEST product that you sell?
What was your CRAZIEST purchase?
A dog's outfit for my baby daughter, super cute!!!
What is your favorite quote?
"Freedom is what you do with what's been done to you." Jean-Paul Sartre
What is your favorite store in BEIRUT?
Papercup store in Mar Michael.
What are you doing after this Bazar Interview?
Have lunch with my family.