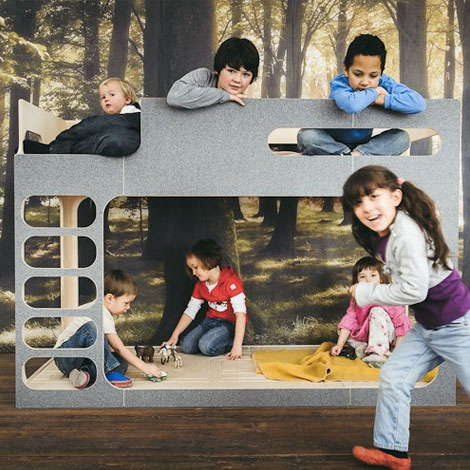 Amber in the Sky
Price:
USD 3,950*
(VAT included)
With its innovative design and the aesthetic character of ist natural materials, AMBER in the SKY has won over children and parents alike.
Innovative construction techniques and quality workmanship are combined in the bed's modern yet timeless, uncluttered design.
The bunk/loft bed is made out of a newly developed composite material consisting of European birchwood and Austrian loden fabric – an unusual and innovative combination of materials for a completely new approach to furniture design.
Résidence Monot, rue Monot, Achrafieh, Beirut Phone: +961 1 339669 Mob: + 961 71 588100
www.dodolesbobos.com
*Beirut Bazar is not responsible should prices change or stock run out.