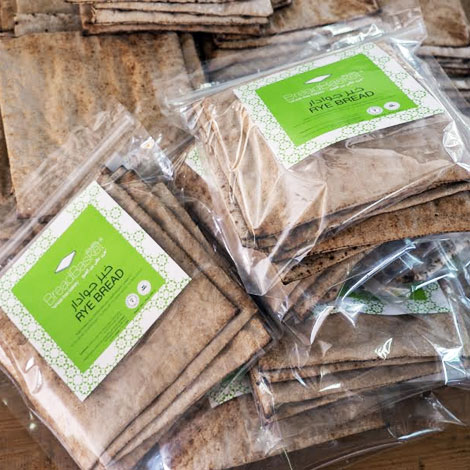 Arabic bread square (Rye, Spelt, Oat, Barley)
Price:
LBP 3,000 - 3,500*
(VAT included)
Our Arabic square bread is unique. We have different types of Arabic bread all made with alternative grains. Our bread is made GMO-free grains like Rye, Spelt, Oat, and Barley. We revive ancient grains like spelt and empower small scale farmers. It's close to a full cycle, in which we harvest our grains, make our own flour, and with it produce your square bread.
*Beirut Bazar is not responsible should prices change or stock run out.