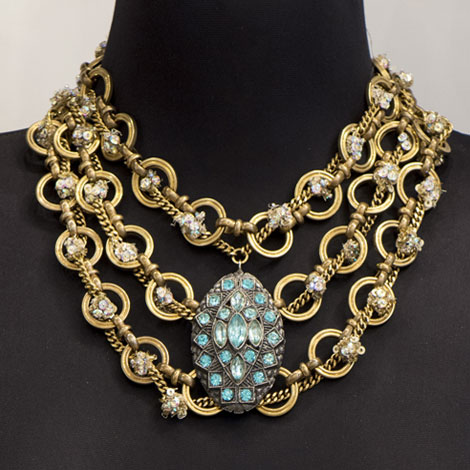 Asfour Blue
Price:
LBP 742,500 - USD 495*
(VAT included)
Three layers of rolo chain filled in with a leaf chain and joined in hand woven sequin. A central vintage brooch adorns the necklace. Silver French paste sash brooch dating to 1900, Edwardian period. The large design is covered with hand set turquoise rhinestones, and smaller ones around the edge.
Tamraz Building – Gholam Stairs – 52nd Street Mar Mikhael, BeirutPhone: +961 1 565545
www.madamereve.net
*Beirut Bazar is not responsible should prices change or stock run out.