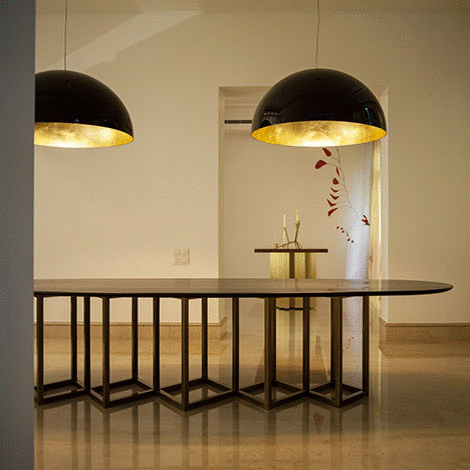 Black Diamond Dining Table
By
Karen Chekerdjian Studio
Price:
USD 45,000*
(VAT included)
The shape of this impressive table is inspired by the diamond's structure.
A precious and unique piece that stands between Art and Design.
The top, in tinted rich black sycamore, contrasts with the oxidized brass bottom. The base's light geometry is juxtaposed with the heavy presence of the solid wood.
Size:               340 (L) × 120 (W) × 72 (H) cm
Material:      Black tinted sycamore and oxidized brass
*Beirut Bazar is not responsible should prices change or stock run out.