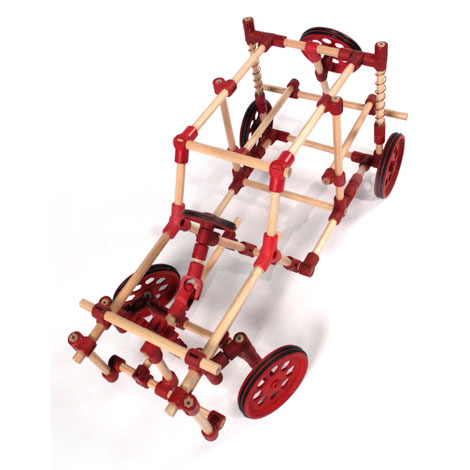 BUGGY
Price:
LBP 142,500 - USD 95*
(VAT included)
QalamSila is a construction game made of 3D printed connectors (wheels, gears, joints, etc.) that allows you to build anything out of regular hexagonal wood pencils. This game has been designed and is manufactured in Lebanon. The Buggy is our larger box, it contains 41 pencils and 82 connectors. The buggy as a functional rack and pinion steering and spring suspensions. Natural wood pencils and connectors come inside of two solid fabric bags themselves inside of a box with the assembly instruction.
QalamSila comes from  Qalam: pencil and Sila: connect
Before Private Hotel, Salah Labakeh Street, RmeilMar-Mikhayel, BeirutPhone: +961 1 566 241Mobile: +961 3 566 601
www.freshlybakedtoday.com
*Beirut Bazar is not responsible should prices change or stock run out.