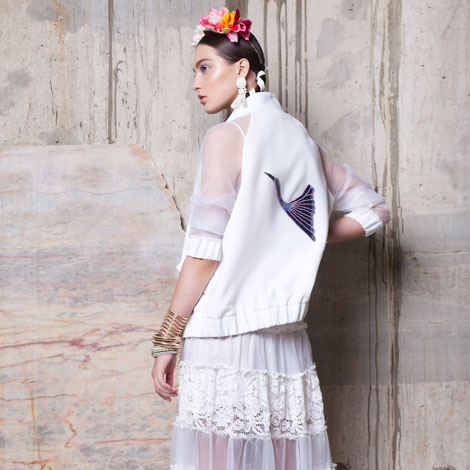 ELMO
Price:
USD 310*
(VAT included)
Bomber jacket in crepe and organza sleeves. The beaded bird placed on the back adds a colorful touch to the piece. The jacket is also available in black. On sale at Dépèche mode.
Hotel Monroe, Kennedy Street, 2nd floor, PO Box : 11-4850Phone:+9611 371122 ext 343Mobile: +9613 233224
www.jessica-k.com
*Beirut Bazar is not responsible should prices change or stock run out.