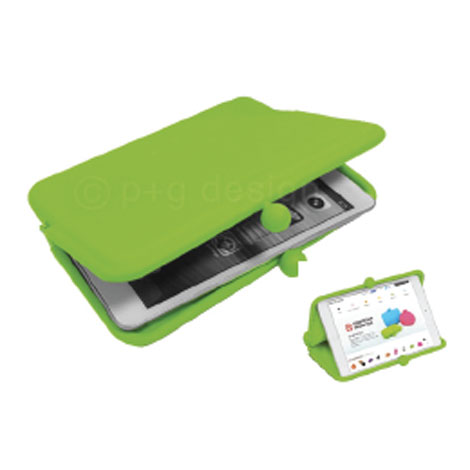 Kulala
Price:
LBP 37,500 - USD 25*
(VAT included)
If you own an iPad Mini, then you should consider the silicon KULALA. An accessory granted the
"GOOD DESIGN AWARD 2013" for its functionality and design. Two thin bars, on each side of the
cover, lock your iPad firmly so you can surf the net comfortably. Available in four colours: black, red,
magenta & purple.
Designer: Ikuyo Ejiri
Material: Suede-like silicon material
Product Size: D2.4 X H16.4 X W22 (cm). Large hinge.
*Beirut Bazar is not responsible should prices change or stock run out.