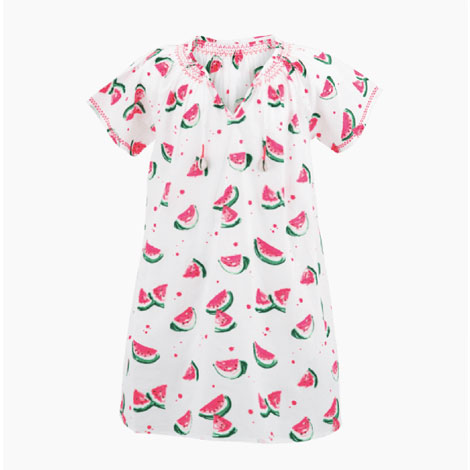 Girls Watermelon Kaftan
Price:
USD 93,3 Now on Sale 25% USD 70*
(VAT included)
Give your beach belle a taste of paradise with our watermelon print kaftan dress. Effortlessly lightweight, this beach-chic design is ideal for throwing over damp swimwear when it's time for an afternoon refreshment. Neon stitching looks stunning against crisp white cotton, while boho whipping and real shell embellishments provide the perfect finishing touches.
Exclusive Sunuva Print
Hand Finished
Machine Washable
Abdel wahab el inglisi StreetTalisse bldgAchrafieh, BeirutPhone: 01 320902
*Beirut Bazar is not responsible should prices change or stock run out.