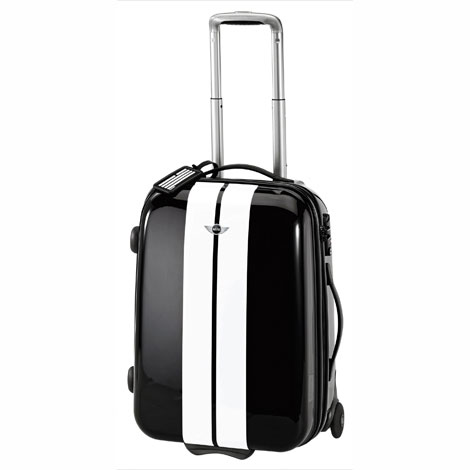 MINI Rooftop Cabin Trolley Black With White Racing Stripes
Price:
LBP 459,000 - USD 306*
(VAT included)
The pinnacle of lightweight design: this versatile trolley looks good, can withstand knocks, and fits perfectly into the boot of your MINI or an overhead compartment on an airplane – just the right companion for your next weekend trip. Four wheels with a MINI wheel design and a retractable telescopic handle provide extreme mobility. Other features include two carry handles, elastic straps, mesh dividers and a printed transport bag. Its TSA lock ensures that your belongings are safe. Simply pick your favourite colour and get ready to go.
Dimensions: 55 cm x 36 cm x 23 cm
Bassoul-Heneine salYoussef Heneine Street, Sed El BauchriehP.O. Box 1127-90 BeirutPhone: +961 1 684 685, Ext: 322, Mobile: +961 3 091436
www.mini-lebanon.com
*Beirut Bazar is not responsible should prices change or stock run out.