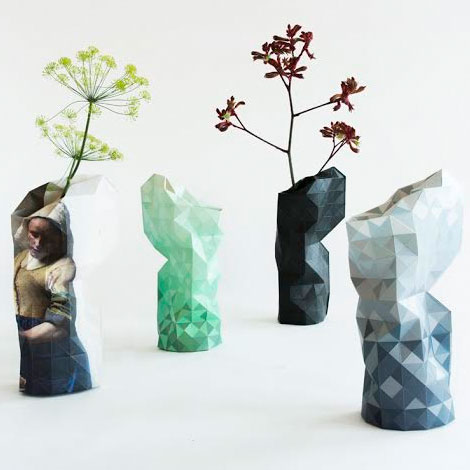 Paper Vase Cover
By
Pepe Heykoop & the Tiny Miracles Foundation
Price:
USD 17 / 35 - LBP 25,500 / 52,500*
(VAT included)
The Paper Vase is a skin to cover any empty bottle and to turn it into a vase. Adjustable in size by rolling up the paper the vase cover will fit any bottle. The triangular structure allows the paper to set around its bottle. The paper vase comes flat packed in an envelope.
The Tiny Miracles Foundation is a Netherlands-based charity. It focuses on one specific street with a community of around 700 people whose only home is right on the pavement in the red light district in Mumbai, India. The ambition is to lift this small community from poverty by 2020 and make it self-supporting.
Ashrafieh, Mgr. Ghophrael Street (Fassouh Area),Beirut, LebanonPhone: +961 1 339 381
www.platform-39.com
*Beirut Bazar is not responsible should prices change or stock run out.