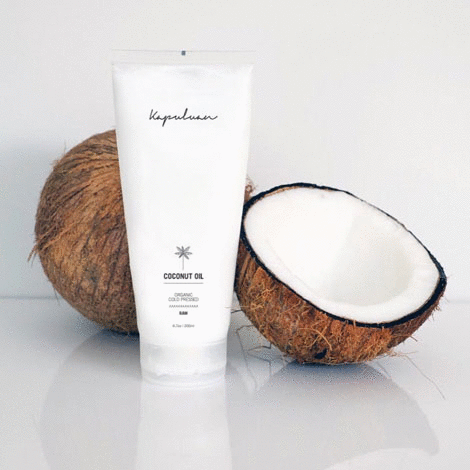 Cold Pressed Raw Organic Coconut Oil Tube
Price:
USD 35 to 45 according to tube size*
(VAT included)
100% RAW ORGANIC COCONUT OIL
Made from only the freshest coconuts which are sourced from rural, organic farms in the
All natural with a wide range of health and skincare benefits, Kapuluan coconut oil is pure, and exceptionally high grade for beauty and Personal Care.
Silky smooth with a beautiful subtle coconut aroma, the oil absorbs quickly and is highly moisturizing, while rich in nourishing Vitamin E and antioxidants
Kapuluan is Naturally Wet and Cold Pressed with no heat, resulting in the finest quality coconut oil which meets raw food standards, and contains all essential nutrients.
Pure for Skin & Hair
Non-Greasy
Silky Texture
Super-fine for fast absorption
Clean Taste and Smell
No Discoloration
USE KAPULUAN COCONUT OIL FOR:
All Natural Care for Your Skin and Hair
The perfect, all-purpose moisturizer
Under eye rescuer
Oil pulling & Oral care
Sun care
Natural shaving oil
Natural makeup remover
Face Wash
Softening nail cuticles
*Beirut Bazar is not responsible should prices change or stock run out.