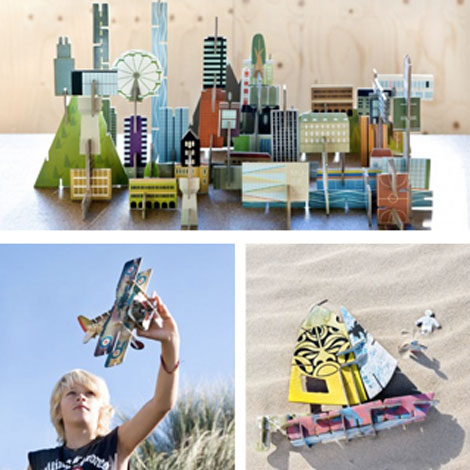 "Play!"
Price:
LBP 30,000 / 67,500 - USD 20 / 45*
(VAT included)
Build these cool "Aero", "Sail" or "Archiville" and Fly out with the pilot to discover the Sahara desert or the peaks of the Himalayas, navigate the world from the Arctic Seas to New Guinea, or become an urban planner/architect.
Made from recycled cardboard. Age: 6+
Ashrafieh, Mgr. Ghophrael Street (Fassouh Area),Beirut, LebanonPhone: +961 1 339 381
www.platform-39.com
*Beirut Bazar is not responsible should prices change or stock run out.