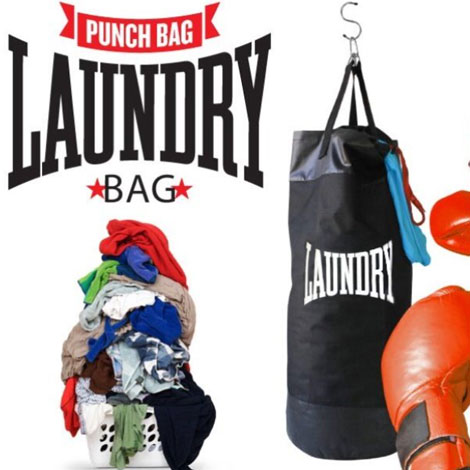 Punch Bag-Laundry Bag
Price:
LBP 75,000 - USD 50*
(VAT included)
Use your dirty laundry as a punch bag.
Big enough to hold a heavyweight load of washing & tough enough to take a beating.
Rocky trained by punching frozen beef, now you can use your dirty laundry for your work out.
Hang the bag in your wardrobe or the corner of your room, until you're ready to take your laundry to the cleaners, literally!
Ideal for boxers, trousers and shirts, there's even enough room to throw in the towel.(No puns intended).
*Beirut Bazar is not responsible should prices change or stock run out.