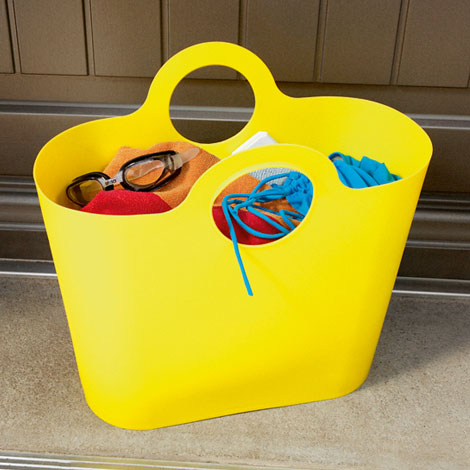 Rondo
Price:
LBP 72,000 - USD 48*
(VAT included)
A watertight and stackable bag made of semi-flexible polyethylene. Ideal for the beach or as casual tote bag or even as a sleek book holder. Easily rinsed out and cleaned. Comes in 5 colour variations: black, green, purple, red and yellow.
Designer: Hansjerg Maier-Aichen
Product Size: 42 x 46 x 20 cm
*Beirut Bazar is not responsible should prices change or stock run out.