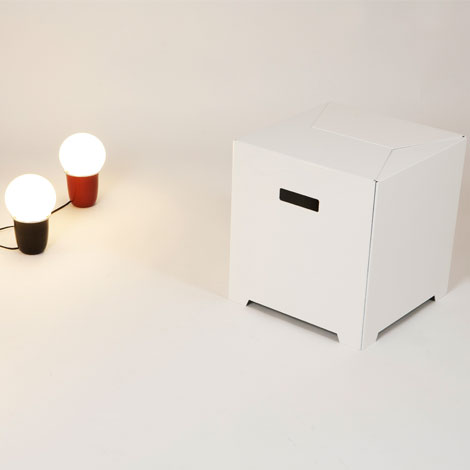 Side Up Stool
Price:
LBP 600,000 / USD 400*
(VAT included)
Sit on it, serve on it, display on it – the Side Up Stool can be anything you like.
Made from four folded aluminum sheets, it can be used both indoors and outdoors.
Different colors available.
Dimensions: Width 35cm Height 40cm Depth 35cm
Hadechian Bldg. Ground FloorArmenia Street, Mar MikhaelBeirut, LebanonPhone/Fax +961 1 444 711 / 811
www.nayeffrancis.com
*Beirut Bazar is not responsible should prices change or stock run out.