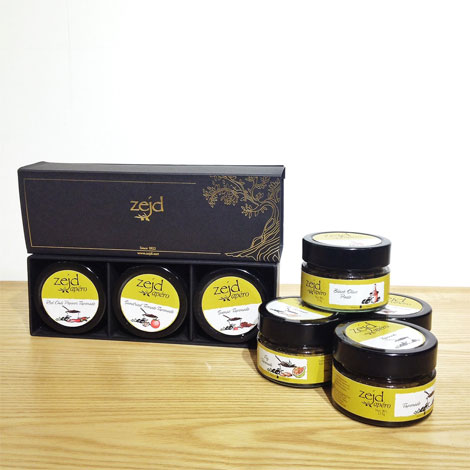 Tapenade
Price:
LBP 40,000 (set of 3) - USD 26,66*
(VAT included)
Select black olives, mixed with finely crushed capers and olive oil. Zejd Tapenade are seasoned using local flavors such as thyme, sumac, pomegranate molasses, figs, red chili pepper and sundried tomatoes. They can be enjoyed as appetizers when served on crositinis, mixed with dips or used as condiments.
Selections are made as per the client's liking.
Ikaryat Georges bldg, Mar Mitr St.Ashrafieh, Beirut, LebanonTel: +961 1 338 003
www.zejd.net
*Beirut Bazar is not responsible should prices change or stock run out.