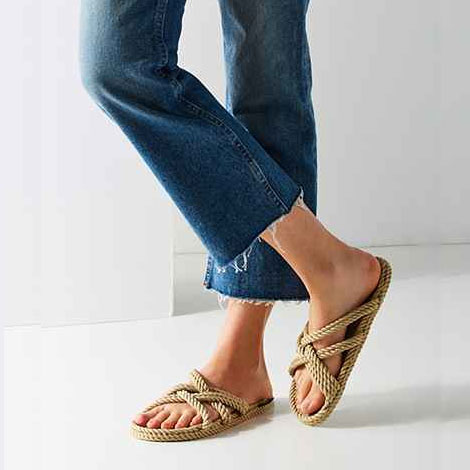 Sandals
Price:
LBP 80,000 - USD 60*
(VAT included)
Handmade rope sandals, machine washable/dryable, colorfast, and adjustable (ones with backstraps),and vegan. Found all the way back in the stone age, worn by historys best prophets! Helps you leap small puddles in a single bound! Makes you super sexy! So comfortable its like having nothing on at all! 
*Beirut Bazar is not responsible should prices change or stock run out.