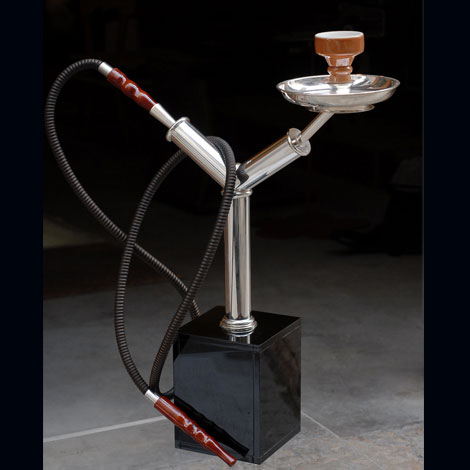 "Why U…Y me ?"
Price:
LBP 630,000 / USD 420*
(VAT included)
Water pipe made of Plexiglas & silver plated. 
Size: (width 14cm x lenght 34cm x height 49cm)
Available in black, red, blue & orange.
480 Gouraud Street, Saad BldgFacing the Red Cross Gemmayze, BeirutPhone: +961 1 587929Mob: +961 3 727929
www.atelier-sz.com
*Beirut Bazar is not responsible should prices change or stock run out.