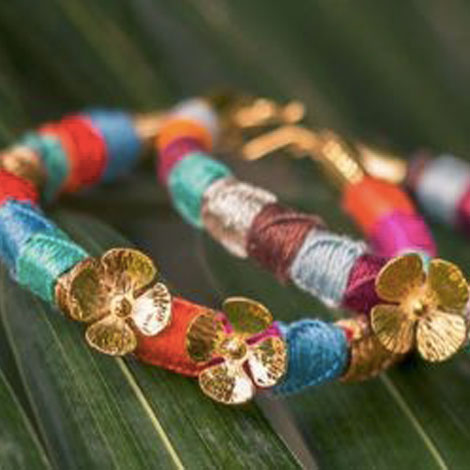 Colors and Flowers
Price:
LBP 210,000 - USD 140*
(VAT included)
Handmade multicolor bracelet with gold plated flowers.
Pequenas indulgencias is a Colombian line of jewelry created by Alejandra Garcia.
Crafted by hand each piece is unique and incorporates 24K plated gold, silver and bronze along with complementary natural components and semi precious stones.
BeirutMobile: +961 3 710620Instagram: Cali_collection
*Beirut Bazar is not responsible should prices change or stock run out.