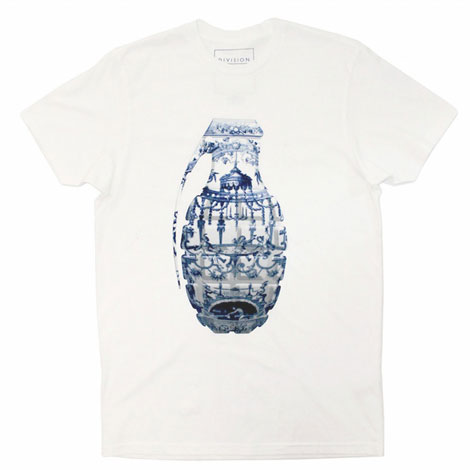 Delft Grenade
Price:
LBP 87,000 / USD 58*
(VAT included)
Serving as an intersection between street art and gallery art, the collection employs the captivating photographic works of Mandy-Lyn, Neil Krug and Ted Emmons, along with imagery of the infamous porcelain work from Magnus Gjoen. Division of Labor's thought-provoking tees are sure to leave a lasting impression.
Cosma building, Shehade street, Tabaris, Achrafieh, Beirut Phone: +961 1 203952
www.latshirterie.com
*Beirut Bazar is not responsible should prices change or stock run out.