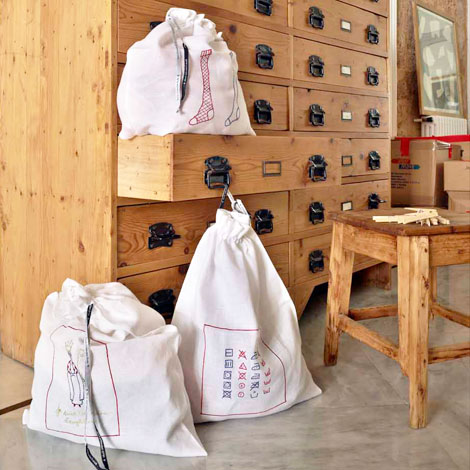 Laundry bags
Price:
LBP 105,000 - USD 70*
(VAT included)
These items grew out of a collaboration with Artisanat Mabrouk, a Lebanese association that provides unemployed women with work making embroidery. It combines the designer's fascination for the hand-made with the pleasure of immediate results and working with women's know-how. Embroided white linen
60 (l) × 50 (w) cm
*Beirut Bazar is not responsible should prices change or stock run out.