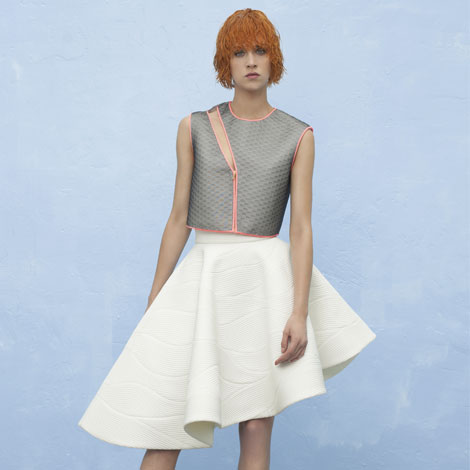 Look 22
Price:
top: USD 600/ skirt: USD 1,400*
(VAT included)
Top: Wave cotton pelpum Cotton top. Available in: Black, White or Nude Cotton, OR Black, White, Fuschia Jersey. – Ref# TP12 – USD 600
Skirt: Wavy cut padded skirt. Available in White, Fuschia, Black and Nude jersey.- Ref# SK01 – USD 1,400
Note: look can be custom made with different materials & colors upon request
*Beirut Bazar is not responsible should prices change or stock run out.