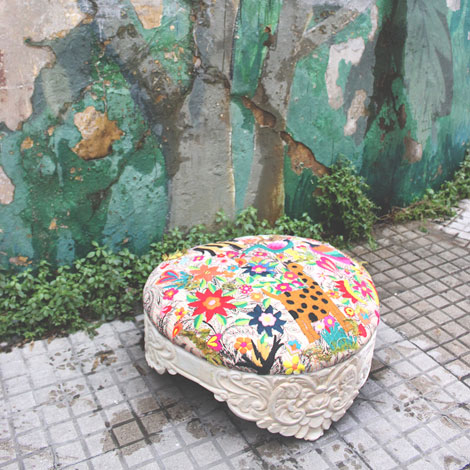 Merida
Price:
LBP 1,800,000 - USD 1,200*
(VAT included)
Dimensions: h25 x w65 x d65 cm
Named after the Mexican city of Merida, the namesake Pouf combines embroideries of Latin American scenes with a Victorian frame. Good Things Collection.
Mukhallassiya StreetBlg 332, Saifi Village,Beirut, LebanonPhone: ++961 1 975 576
www.bokjadesign.com
*Beirut Bazar is not responsible should prices change or stock run out.