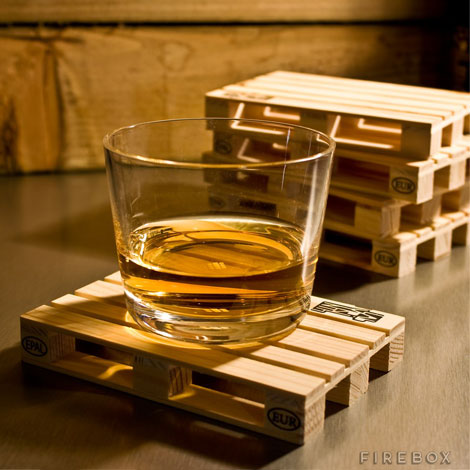 Palette it coasters (4 coasters per pack)
Price:
LBP 49,500 - USD 33 *
(VAT included)
These euro palette coasters set will do all the heavy lifting to keep your hot & cold drinks off the table. Exact replica of its big brother, downsized 1:10, right down to their quality stamps. For «heavy» drinkers.
Bohsali Bldg, Port Street, Beirut Port District, Beirut Phone: +961 1 566 302Mob: + 961 3 803210
www.theoddfish.com
*Beirut Bazar is not responsible should prices change or stock run out.