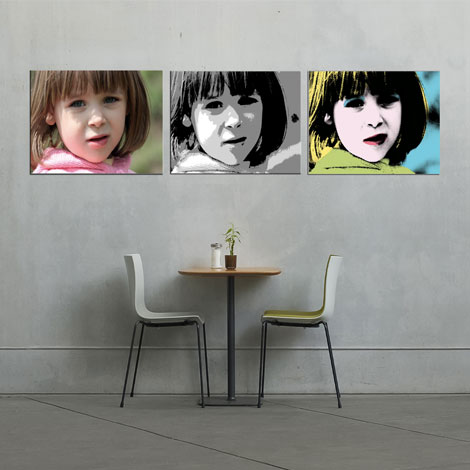 Personalized Canvas
Price:
LBP 240,0000 - USD 160 (set of 3, size: 30x45cm)*
(VAT included)
Turn your moment into a masterpiece. Bright, lively and attractive colors!
Bring your moment to life by mixing beautiful colors together or by simply portraying a picture onto a painting.
Decorate your personal spaces with canvases that you relate to. Your moment can become this once-in-a-lifetime painting; let's start printing!
Custom sizes upon request / Pictures treatment (Pop art, B&W, Sepia, Puzzle effect)
Send us your photos on the following address: www.info@memento-lb.com
. We will then contact you to finalize your order!
*Beirut Bazar is not responsible should prices change or stock run out.