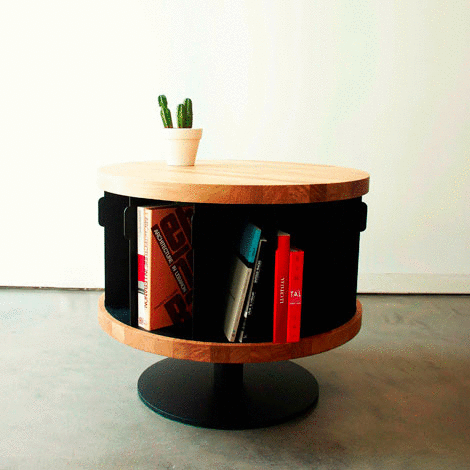 Spinning Library
Price:
USD 3,150 NOW ON SALE 30%*
(VAT included)
The Table Library is a reader's best friend. Rest your coffee on the fixed solid oak top while rotating the central metal bookshelf to select your reading material.
Dimensions:  Dimensions: lower version W70cm H45cm D70cm
Dimensions: higher version W70cm H60cm D70cm
Hadechian Bldg. Ground FloorArmenia Street, Mar MikhaelBeirut, LebanonPhone/Fax +961 1 444 711 / 811
www.nayeffrancis.com
*Beirut Bazar is not responsible should prices change or stock run out.