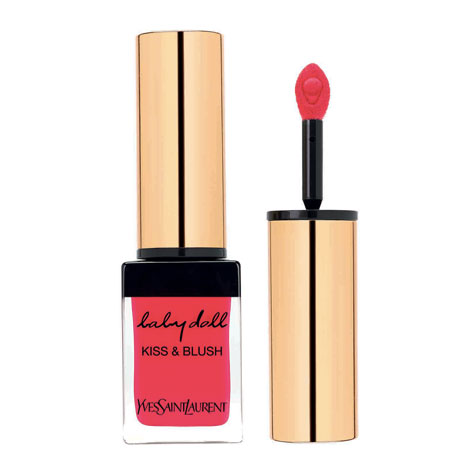 Baby Doll Kiss & Blush
Price:
Suggested Retail Price LBP 70,500 - 47 USD*
(VAT included)
KISS YOUR CHEEKS. BLUSH YOUR LIPS.
A new beauty revolution. Yves Saint Laurent introduces an all-new dual colour play.
Cheeks and lips are coloured with a single product. A new gesture that's intuitive, fun and sensorial to the extreme. To double the incredibly pop fresh pleasure. A hybrid innovation, a thoroughly cult object.
With KISS & BLUSH, the YSL Baby Doll plays up her seductiveness and in turn, reveals new facets of her personality.
Disponible dans les grands magasins et parfumeries agréées
*Beirut Bazar is not responsible should prices change or stock run out.