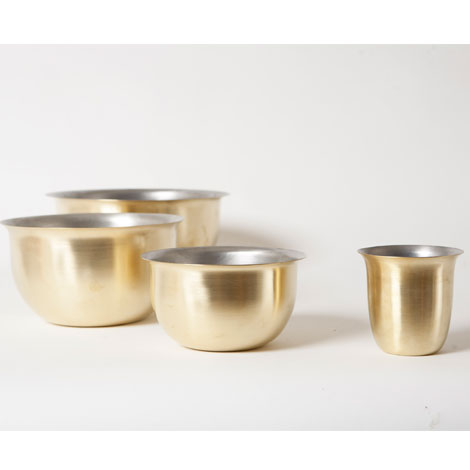 Chafe Bowl
Price:
USD 70 - 95 - 115*
(VAT included)
Bowl: A collection of small, medium and large food-safe bowls made from a tinted interior and brushed brass exterior and inspired by the look and feel of the traditional 'chafe' cup.
Dimensions:
LG: Width 25cm Height 13.2cm    / USD 70
M: Width 21cm Height 11.7cm       / USD 95
SM: Width 16.7cm Height 9.7cm   / USD 115
Hadechian Bldg. Ground FloorArmenia Street, Mar MikhaelBeirut, LebanonPhone/Fax +961 1 444 711 / 811
www.nayeffrancis.com
*Beirut Bazar is not responsible should prices change or stock run out.