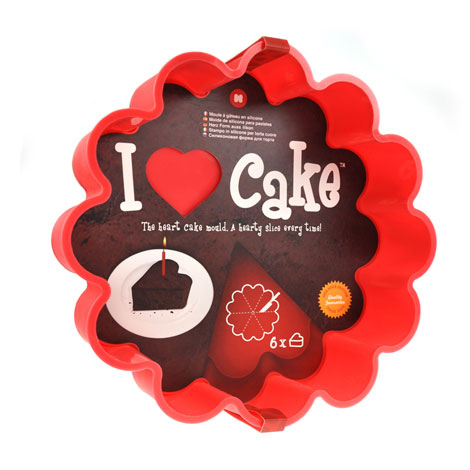 I love Cake- Baking Mould
Price:
LBP 60,000 - USD 40*
(VAT included)
Few acts are more romantic than baking a cake for the one you love.
The only way to make this more heartfelt is to make hearts.Our Heart Cake mould cleverly allows you to bake 6 heart shaped cakes at once.
This is also great if you happen to love six different people – though you might have to check local legislation first to make sure that's allowed.
*Beirut Bazar is not responsible should prices change or stock run out.