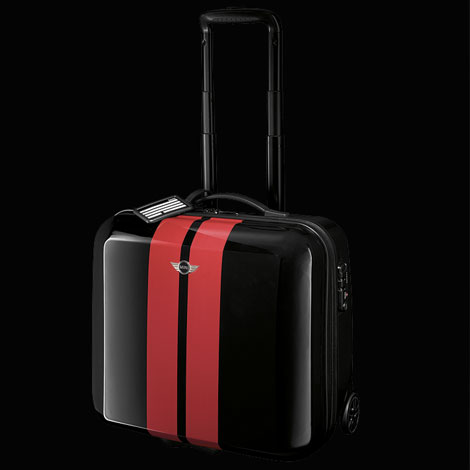 MINI Rooftop Pilot Trolley
Price:
LBP462,000 / USD 308*
(VAT included)
Lightweight travel companion for business and leisure. Retractable telescopic handle and sturdy carry handle. Two easy-glide wheels with a MINI wheel design. Various interior compartments for clothes, documents, mobile phone, and pens. Separate laptop sleeve.
Reinforced corners for stability and longevity. Integrated TSA lock.
Delivered with a protective transport cover and nametag.
Dimensions: 44.5 cm x 43.5 cm x 25.5 cm
Bassoul-Heneine salYoussef Heneine Street, Sed El BauchriehP.O. Box 1127-90 BeirutPhone: +961 1 684 685, Ext: 322, Mobile: +961 3 091436
www.mini-lebanon.com
*Beirut Bazar is not responsible should prices change or stock run out.