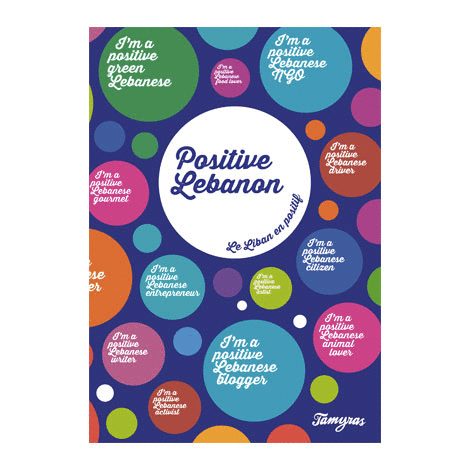 Positive Lebanon
Price:
LBP 45,000 / USD 30*
(VAT included)
Unusual photographs, hilarious caricature, and touching texts punctuate this extensive and singular book. Special emphasis is being put on organizations, NGOs and initiatives.
"Positive Lebanon" is the first volume of a collection dedicated to all the positive actors, who have been and still are galvanizing Lebanon. "Positive Lebanon" aspires to put forward all positive actions coming from the Lebanese civil society.
Immeuble Berytech, Route de Damas, BeyrouthTel : 00961 1 612 500 (ext.5219)
www.tamyras.com
Nos livres sont disponibles dans toutes les bonnes librairies au Liban.
*Beirut Bazar is not responsible should prices change or stock run out.