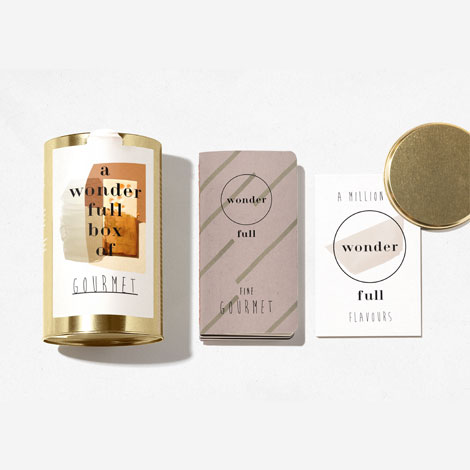 Gourmet Box
Price:
USD 90 or USD 140* *Each box has 2 different budgets.*
(VAT included)
An Experience Gift Box for the curious and the insatiable. Inside each box there is a catalogue of bewilderments and a voucher. The lucky receiver has one full year to choose his favorite activity from the catalogue and enjoy it. We have thought of everything: from cooking with a well-known chef to breakfast in bed. Every experience has been handpicked by our team and supplied only by the best providers. Sparkly eyes are guaranteed, warm heartbeats will awaken.
You can download all our catalogues from www.awonderfullbox.com
wonder.full is an innovative gift concept.Instead of giving your loved ones a tangible product, get them an unforgettable experience, in a box!online boutique:
www.awonderfullbox.com
*Beirut Bazar is not responsible should prices change or stock run out.