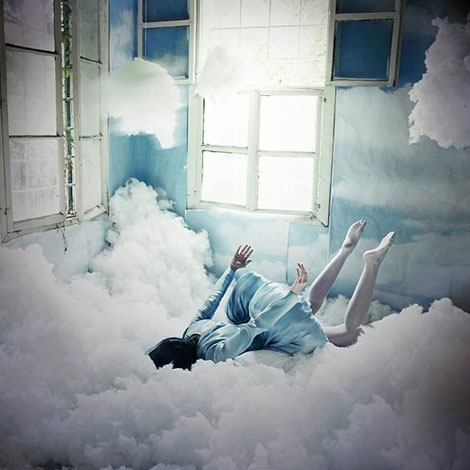 Giving in to clouds, 2014
Price:
Upon request*
(VAT included)
"Courtesy of Ayyam gallery"
This photo will be for sale during the Beirut Photo Fair October 1st to 7, 2015
Giving in to clouds, 2014 – Edition 1/5
80x80cm
Photography
Archival print
Zankoul was born photographically in 2008. Driven by passion, she taught herself photography and started an enriching journey in the artistic field. During 2009, she completed her 365 project, a personal mission in which she committed on taking a picture every day in a row for a year. She has participated in several local and international collective exhibitions such as the 'Women's Art Exhibition' in Art Lounge Lebanon in 2011 and the 3rd edition of the Festival Photomed in the South of France in 2013. Part of the Shabab Ayyam incubator programme, she was an award recipient at the 2011 Shabab Ayyam Photography Competition. In her solo show in Ayyam Gallery in January 2013, she presented for the first time, her cinematographic work, which was auctioned in April 2013 at Christie's Dubai. Website:
www.larazankoul.com
Mail:
lara.zankoul@gmail.com
*Beirut Bazar is not responsible should prices change or stock run out.