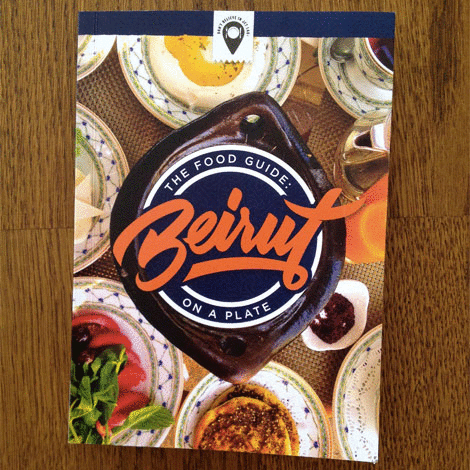 "The Food Guide: Beirut on a Plate"
By
Don't Believe in Jet Lag
Price:
LBP 30,000 - USD 20*
(VAT included)
Beirut on a Plate is not your run of the mill food and drink guide. It extends beyond straight restaurant reviews and uncovers the real hidden gems of Lebanon's capital. The pages will take you anywhere from open air markets bursting at the seams with colour to delectable food shops tucked away in Beirut's forgotten corners. As you set out off the beaten track, the guide highlights local history and culinary customs to help you discover Lebanese culture through your stomach. Since taste is a sense particular to the individual, you can craft a trip that is authentically catered to you.
Whether you're a fellow resident, a Lebanese expat, or simply passing through, the guide will awaken your inner-­‐foodie and help you plan a uniquely delicious journey.
*Beirut Bazar is not responsible should prices change or stock run out.